About the B&B
Santa Fe Bed and Breakfast – The Perfect New Mexico Getaway
Our New Mexico country inn is secluded, yet perfectly situated to offer the best New Mexico getaways in the Santa Fe area. We are also only a short drive from Taos, so you can enjoy all that northern New Mexico has to offer all year long. Whether you're planning a romantic getaway for your sweetheart, an extended family vacation, a weekend getaway for two, or a private retreat just for you, you'll appreciate the convenient location, unique amenities, and Southwestern atmosphere of our Chimayo, New Mexico, B&B. Make Casa Escondida your home base for day trips to area attractions such as the ancient ruins of Bandelier National Park, Pecos National Historical Park, Petroglyph National Monument, and many more.
Explore Our Chimayo, New Mexico, B&B Near Santa Fe
More About Our Accommodations
All rooms have private baths and cozy robes, luxury bed linens and magnificent orthopedic mattresses.
Rates are based on double occupancy and range from $116 – $218, applicable taxes not included. Room rates are valid when booking directly with us by phone or when booking directly on our web site.
A full, hot breakfast is included.
Free Wi-Fi,
Free parking
Free morning paper.
See the Policies page for information on additional guests, children, and pets.
Eco-friendly accommodations!
Stay in the loop, Sign-Up for our Newsletter!
Give the perfect gift, Gift Certificates are available!
Common Areas at Our Chimayo, New Mexico, B&B
We have wonderful accommodations to ensure our guests have memorable and enjoyable New Mexico getaways. Our guests are invited to enjoy any of the common areas. Our comfortable living room is complete with board games, books and playing cards. The sunny breakfast room is always available for lingering over a cup of coffee or tea. The shared outdoor spaces include large portals (covered porches), a firepit, and beautiful vistas. You will be amazed at the beautiful mountain views and the striking sunsets that are visible from our serene, 6-acre grounds at Casa Escondida Bed & Breakfast. Casa Escondida's common areas also make for the perfect get together with friends and family. For more info on Special Events and Gatherings, visit our Specials Page.
Family-friendly & Pet-friendly Chimayo, New Mexico, B&B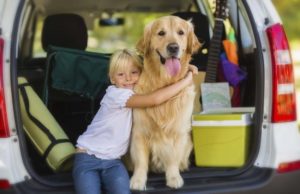 We know that you consider your pet a part of the family too, so we offer pet-friendly lodging in five of our nine guestrooms. So bring the whole family to experience a vacation in the Land of Enchantment and create memories that will last a lifetime.
Elopements, Reunions, and Gatherings at Casa Escondida
Casa Escondida Bed & Breakfast near Santa Fe, New Mexico hosts many festive occasions and is an exceptional location for New Mexico getaways or your New Mexico elopement, as well as small business seminars, artist workshops, retreats or private gatherings such as birthdays or anniversaries. We will be happy to accommodate your special needs and can assist you in planning a memorable event. Several of our packages below can help make your New Mexico Vacation all the more memorable.
Casa Escondida is an exceptional setting for guest lodging for these festive occasions. During peak-season, reserve the entire Bed and Breakfast for a 3-night stay that includes a Saturday night and receive a 5% "whole-house" discount. Receive a 10% "whole-house" discount on shorter stays when booking during the off-season. We are not able to offer the entire inn for a single, Saturday-night stay during peak season. We are happy to assist you in planning your special event. Additional fees could apply when hosting an event on the grounds of the B&B. Call us for details. A 45-day cancellation notification is required when booking the entire B&B.
Plan Your Elopement
Meetings, Workshops, Business Gatherings, Retreats & Seminar Specials
Besides being the perfect destination for New Mexico getaways, Casa Escondida's secluded setting makes it the ideal retreat center for hosting intimate business seminars, church group meetings, or club gatherings. Reserve the entire Bed and Breakfast for 2 consecutive weekday nights (Monday – Thursday) and receive one of our garden rooms at no cost, for both nights. A full, hot breakfast is included each morning. We are able to provide a sumptuous, in-house, working-lunch for an additional fee. A 45-day cancellation notification is required when booking the entire B&B.