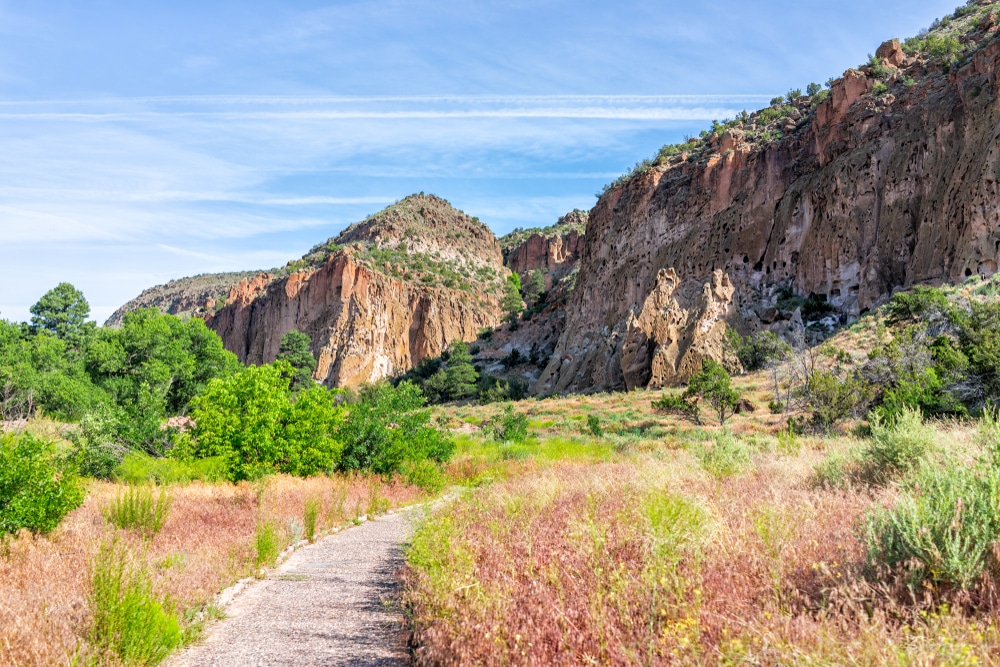 Bandelier National Monument is a must-see place when visiting this part of New Mexico! This unique area is filled with ancient ruins, cave dwellings, petroglyphs, and pictographs that are surrounded by a breathtaking landscape. The monument preserves the homes and territories of the ancestral Puebloans that have had a presence here for over 11,000 years! In these diverse and scenic surroundings, there are a wide array of ecological zones and wildlife habitats that range from the river ecosystem along the Rio Grande to the peak of Cerro Grande on the rim of the Valles Caldera. A visit to Bandelier National Monument is sure to be a highlight of your time spent in New Mexico!
Let our Chimayo lodging be your ultimate gateway this summer! Our New Mexico bed and breakfast is located on 6 secluded acres with views of the Sangre de Cristo and Jemez Mountains. There is plenty to do and see in our area as well. Browse the local shops of Chimayo that offer unique and one-of-a-kind goods. Nearby Santa Fe is home to incredible restaurants, shopping, and attractions.
After a day of exploration, you will come back to our quiet, cozy, and comfortable inn. We offer 9 beautifully appointed guest rooms that feature traditional New Mexico decor. This is the perfect retreat for your Northern New Mexico vacation. If you want the best place for a tranquil getaway this summer, book your stay with us today!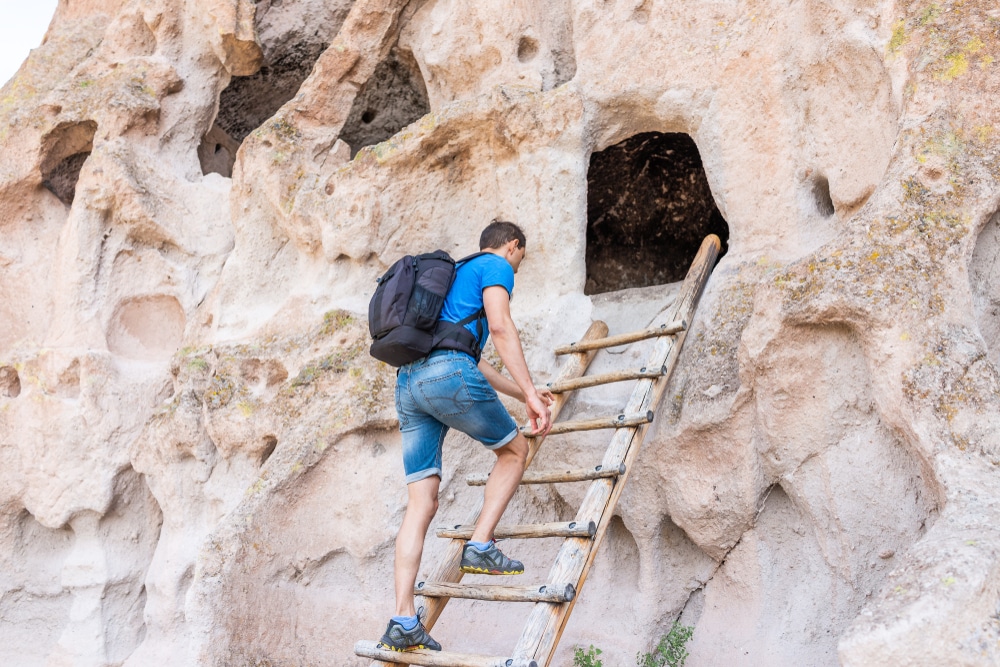 Explore Bandelier National Monument
Located 45 minutes southwest of Chimayo Bandelier National Monument is considered a gem of our national park system for its cultural and historical significance. Here history comes alive as you are able to climb ladders that lead to cave dwellings just as the Ancestral Puebloans did for thousands of years. The monument was designated in 1916 by President Woodrow Wilson and was developed by the Civilian Conservation Corps in the 1930s.
Bandelier National Monument is meant to protect and preserve the important cliff dwellings and archeological sites that make up this special place. With a visit here you'll gain a better understanding of what life was like for those who called this area home for thousands of years. Here are some fun ways to explore Bandelier National Monument.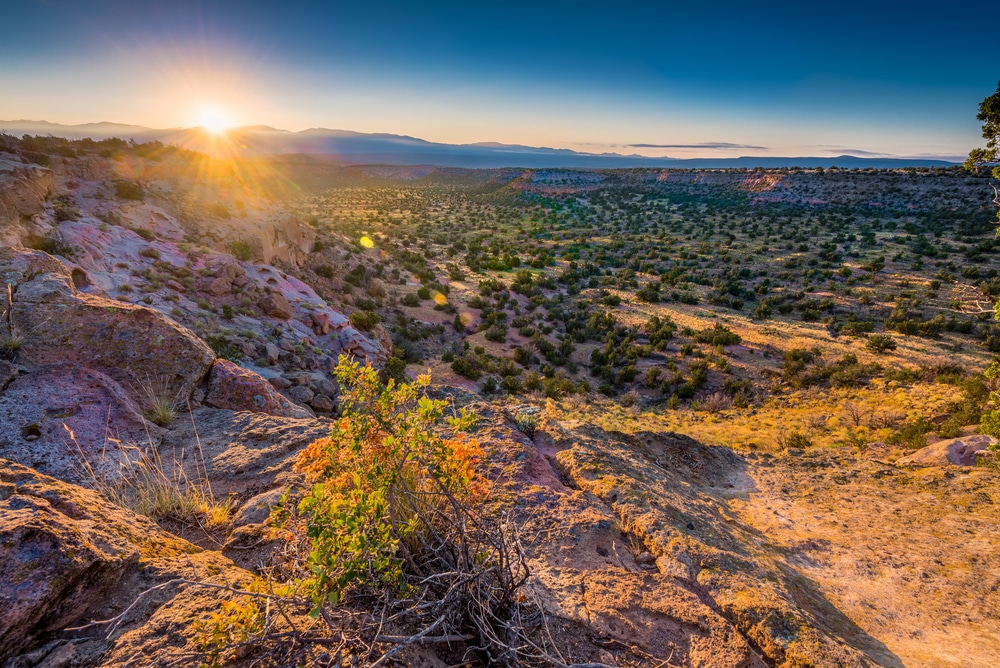 The Perfect Northern New Mexico Lodging
After a day of exploring and adventures in Bandelier National Monument, you'll have peace of mind knowing that you will be coming back to a quiet, comfortable, and secluded place to rest and relax. Our Chimayo bed and breakfast are set up with your ultimate comfort in mind. Your guest room is a retreat for you to unwind and feel the stress melt away. Rooms are beautifully appointed and decorated in the traditional New Mexican aesthetic. Each room is also unique and offers individual amenities.
Perhaps you'd like a view of Chimayo from your room, or a traditional kiva fireplace, or a private patio. Here you can choose the perfect room that will make your vacation the most memorable. If you are ready for the best place to escape to this summer in Northern New Mexico, book your stay with us today!