There's no shortage of amazing things to do in Northern New Mexico, but visiting Bandelier National Monument is definitely very high on our lists of "musts" in the area. Bandelier National Monument is a quick 45-minute drive from our Northern New Mexico Bed and Breakfast and is positively filled with historic attractions and unique things to marvel at. It's a wonderful day trip to take while visiting.
Aside from just being a beautiful place to hike and explore, Bandelier National Monument is considered a sacred ground that preserves the homes and territory of the Ancestral Puebloans of the area. We're so grateful to have such well-preserved and extraordinary monuments to our history nearby. Having the chance to experience it firsthand is one of the best reasons to stay with us at our Northern New Mexico Bed and Breakfast.
From Casa Escondida, you'll enjoy easy access to Bandelier National Monument and other historical sites, like Tent Rocks National Park, the Santuario de Chimayó, the Taos Pueblo, and so much more. We're centrally located to all the best attractions in northern New Mexico and offer the perfect respite at the end of your busy day.
Enjoy the extraordinary Land of Enchantment with us this summer. Book your room at our New Mexico Bed and Breakfast today!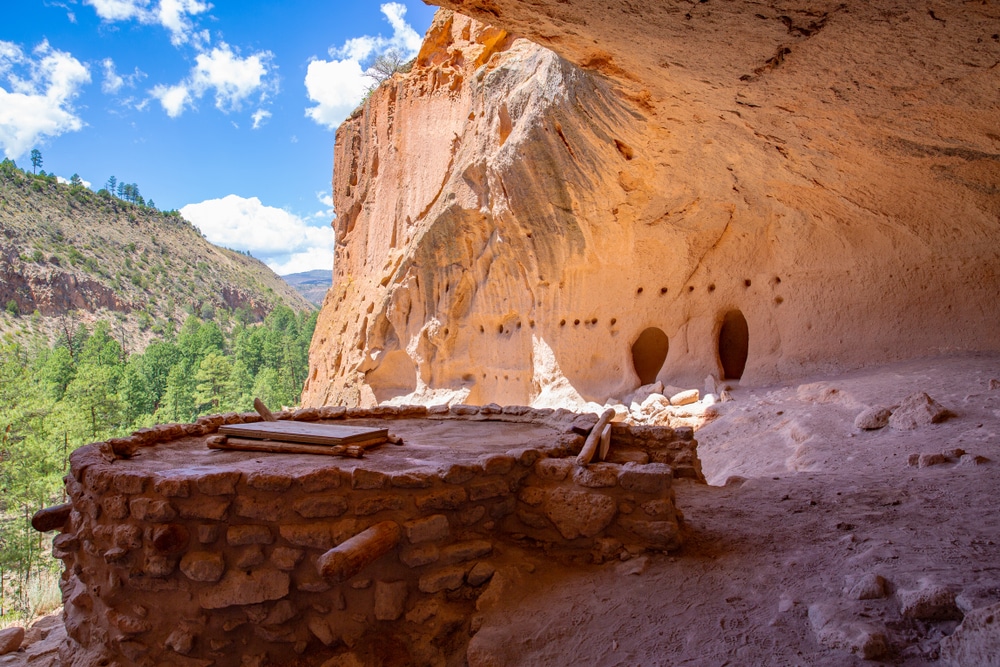 A Day at Bandelier National Monument
Bandelier National Monument encompasses more than 30,000 acres of stunning canyons and desert mesas. As you walk through these sacred grounds, you'll see evidence of human existence that dates back more than 11,000 years, including Petroglyphs, dwellings carved into the soft rock cliffs, and the standing masonry walls of former communities.
The land of Bandelier National Monument was once home to the Ancestral Pueblo People, who lived in the area from approximately 1150 CE to 1550. Eventually, those that called this land home moved onto new pueblos in the Rio Grande Valley. Today, the people of Cochiti Pueblo are considered the most direct descendants.
Some areas of Bandelier National Monument are still closed for the summer due to extensive wildfire activity. That includes backcountry areas surrounding the monument. However, the main attractions at Bandelier National Monument are fully open to the public. Open areas include the Bandelier National Monument visitor center, Pueblo Loop, Frey, Tyuonyi Overlook, Falls Trail to Upper Falls, and the Tsankawi trails.
You'll need to park and ride in via the shuttle bus to the Frijoles Canyon portion of the monument this summer and fall. Shuttles run every 30 minutes, and there is no extra charge to ride them. Once you're there, though, there are plenty of amazing things to do at Bandelier National Monument. Here are a few highlights to see on your next trip there.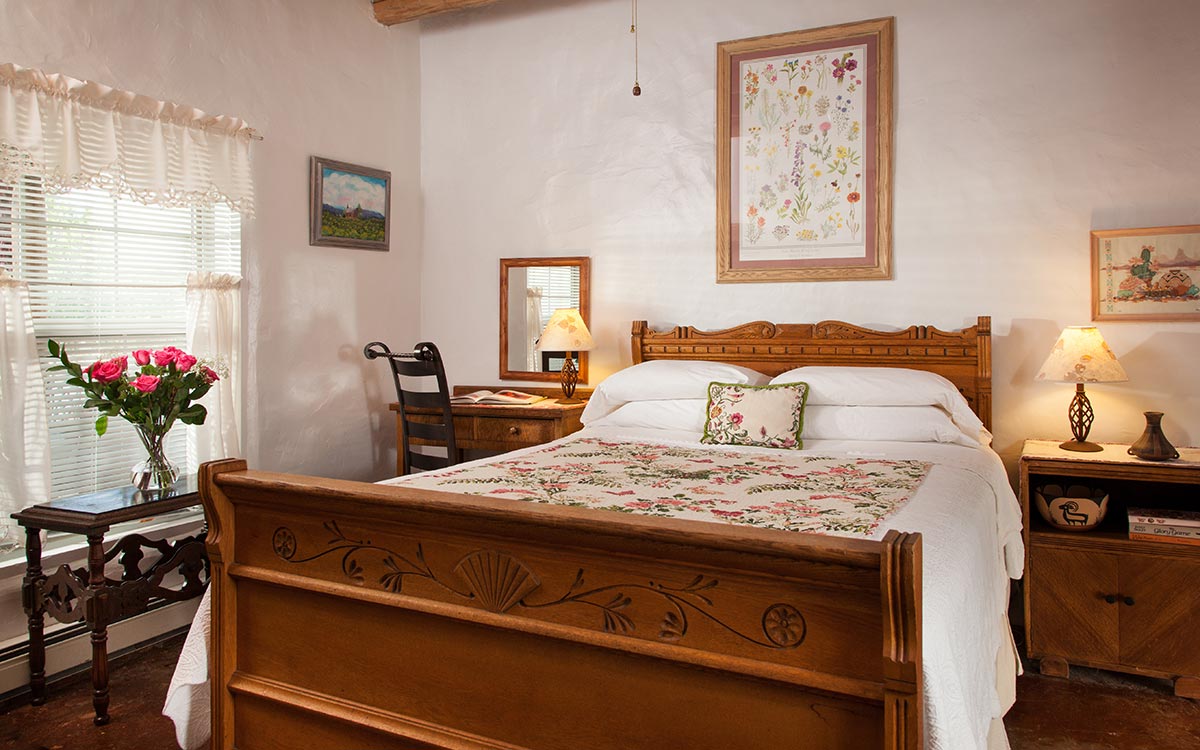 The Best Place to Stay in New Mexico
Casa Escondida Bed and Breakfast is a welcome retreat located in the town of Chimayo and between the towns of Taos and Sante Fe. We offer you six secluded acres of New Mexico's natural paradise, with views of the Sangre de Cristo and Jemez Mountains and incomparable rustic charm.
We offer nine distinct guest rooms, five of which are pet-friendly. The true heart of New Mexico is integral to your experience at our Bed and Breakfast and is far from what you'd experience at a traditional hotel.
Warm and welcoming hospitality, hot and delicious breakfast each morning of your stay, comfortable accommodations, and plenty of amenities; that's just a taste of what you can expect when you stay with us at our Northern New Mexico Bed and Breakfast. Book your room at our New Mexico Bed and Breakfast today!