While local attractions like the El Santuario de Chimayo are great places to learn more about our village's background, one hidden gem full of history and culture is the Chimayo Museum. This museum is dedicated to educating the public about the rich history of Chimayo through a collection of artifacts, special events, and a community preservation association. Whether you have a deep appreciation for Southwestern history and culture or just looking for something fun to add to your itinerary, you can't go wrong with the Chimayo Museum!
There is so much to see and discover during your getaway to our historic Southwest village. Discover even more attractions like the Chimayo Museum when you request your free copy of our Vacation Guide! This handy planning tool is filled with all the best recommendations for things to do in Chimayo, NM, Santa Fe, and other nearby destinations in New Mexico.
History of the Chimayo Museum
During the 19th-century, the Chimayo Museum was the home of world-renowned Chimayo weavers, the Ortega family. Jose and Petra Ortega raised 14 children together in this quaint abode before passing it on from generation to generation. During the 1960's, their descendant had his family's ancestral home remodeled. However, he ensured the original whitewashed mud walls, ceiling beams, and hardened mud floors retained their traditional charm.
The home was converted into the Chimayo Museum and now houses several exhibits that tell the story of Chimayo from past to present.
The Best Things to See at the Chimayo Museum
Located in the Plaza del Cerro, the Chimayo Museum boasts plenty of interesting artifacts, photographs from the 20th century, and generously donated items. New exhibits are displayed periodically, so there will be something new to see each time you visit. The museum is also a popular gathering place for historians, genealogists, storytellers, poets, musicians, dancers, and community advocates. Many young students come to the museum to learn from these professionals and understand more about beloved Southwestern traditions.
Chimayo Cultural Preservation Association
In the 1990's, the Chimayo Cultural Preservation Association was created by local residents who deeply believed in the protection of Chimayo's cultural legacy. The non-profit corporation was officially recognized in 1995 with the mission to promote historical research about Chimayo. They also pledge to preserve historic buildings, heritage, historical records, and maintain the Chimayo Museum. With the increased community awareness of historical history, future generations can use this knowledge to gain strength and wisdom.
Take a peek at the Chimayo Cultural Preservation Association's programs:
Los Maestros: This ongoing program is designed to teach children hands-on skills associated with Mexican folk art. Subjects include tinwork, straw applique, traditional wood carving, weaving, micaceous pottery, colcha embroidery and traditional painting on wood and hide.
Los Tesoros: This program honors individual Chimayo residents for their contributions to the community. In addition to recording their life's story, the honorees are invited to a celebration where they are presented with a certificate of appreciation.
Escape to Chimayo With Casa Escondida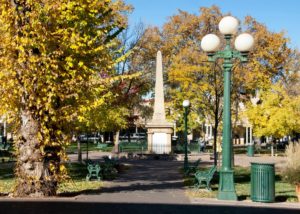 Our cozy bed and breakfast in Chimayo, NM is perfect for those seeking more than the generic hotel experience. Located just 35 minutes from Santa Fe, Casa Escondida provides the best of New Mexico's countryside. Our charming guest rooms accommodate guests for short term and long term stays and provides many of today's modern comforts. The delicious daily breakfast is a favorite for many guests and features various American and New Mexican selections.
Book your next getaway with us today or learn how you can enhance your stay with our tempting packages!