During these isolating days of the COVID-19 pandemic, getting outside and exploring New Mexico hiking trails is one of the few things we can enjoy just as we did before. We're surrounded by the majestic Sangre de Cristo Mountains, offering some of the best hiking in the state of New Mexico. The landscapes you'll encounter are truly breathtaking, and we can't wait to share them with you.
Whether you stick to the New Mexico hiking trails around Santa Fe, head up north to Taos, or settle somewhere in between, our Bed and Breakfast is the perfect place to call home for a few days this summer. We've missed embracing the beauty of spring in New Mexico with our guests, but know that we'll be open and ready to welcome guests as soon as it's safe to do so. As you make plans to hike around northern New Mexico this summer and fall, don't forget to make reservations at our New Mexico Bed and Breakfast. 
8 Stunning New Mexico Hiking Trails You Can't-Miss
While Santa Fe, Albuquerque, and Taos are all known for art, history, and diverse cultures, they are also known for their scenic natural beauty. It's this natural beauty that we want to focus on this summer and fall. Many of us have spent months isolated at home, unsure of what the weeks and months ahead look like. Like you, we're looking for places to go and things to do that can be enjoyed safely. That's where our favorite New Mexico hiking trails come in to play.
Hiking is one of the best things you can do while still maintaining proper social distancing. There's no shortage of them to explore in the area, to the point that it can even be hard to choose. Even though we can't welcome you into our Inn, we can still offer you advice and share our favorite bits of New Mexico with you.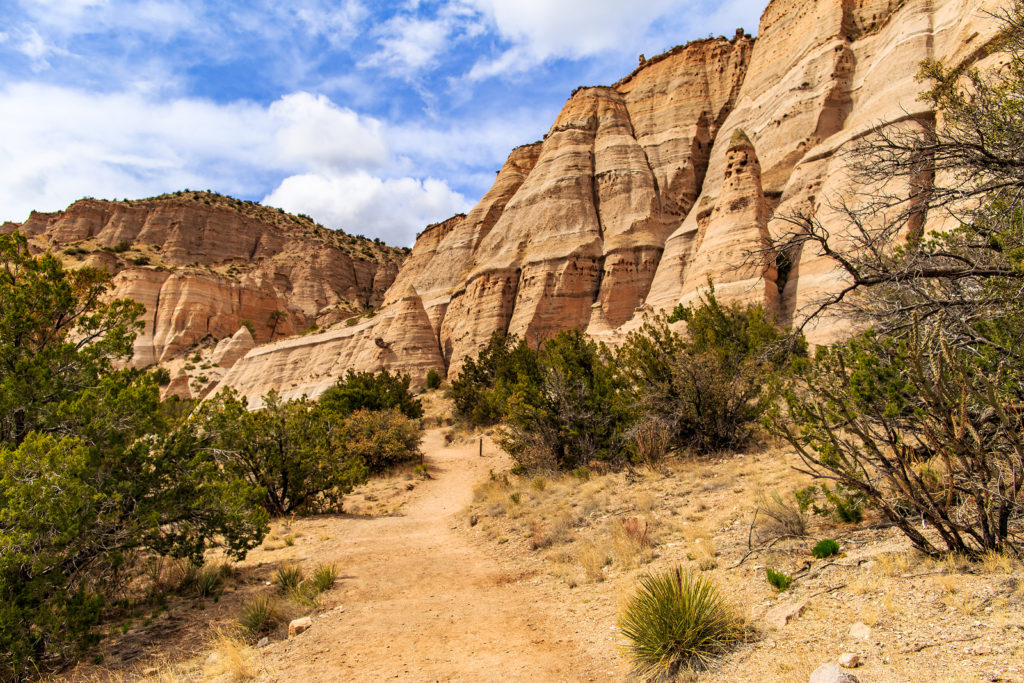 Here are 8 of our favorite New Mexico hiking trails for you to explore. We hope you get outside and find the time to join us for some adventure this summer.
Trails to the South of Our Bed and Breakfast:
Trails to the North of Our Bed and Breakfast: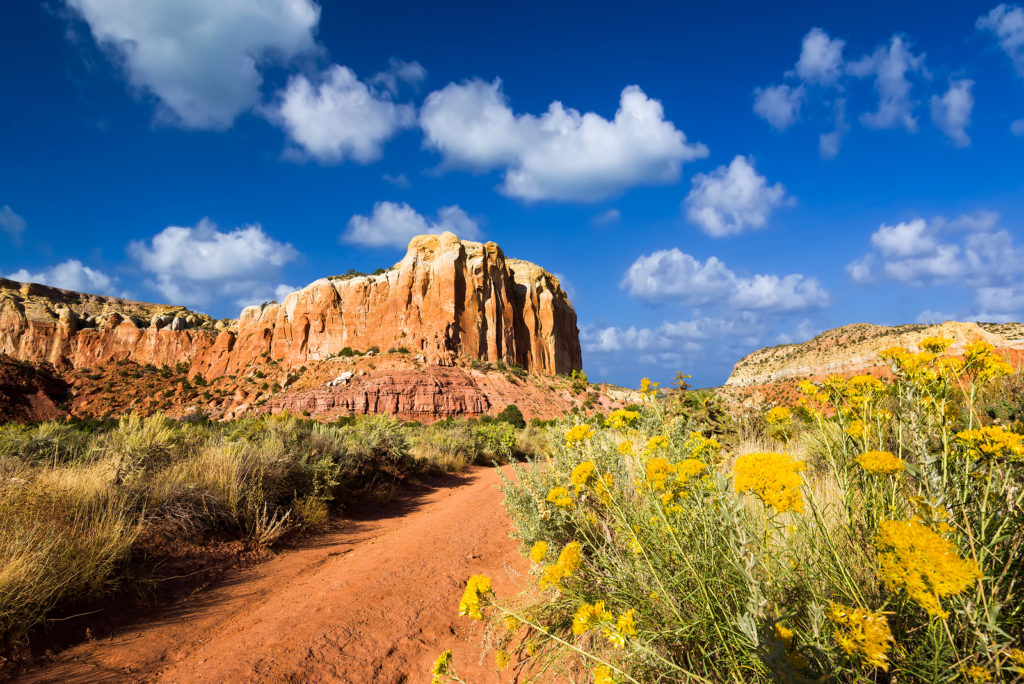 Enjoy Some R&R at Our New Mexico Bed and Breakfast
After a long day of hiking, you're going to need somewhere to rest, relax, and recover from your days' journey.  For that, there is nowhere better than the Casa Escondida Bed and Breakfast, located in the beautiful town of Chimayó. We're well situated between Santa Fe and Taos, and your perfect home base for all of your adventures on these incredible New Mexico hiking trails.
Make some plans to come visit us this summer, and book your room at our sensational Bed and Breakfast today!