There are quite a few reasons to visit Santa Fe during the summer, but one of our favorite things about this exciting city is the Santa Fe Indian Market, held each year during the third week in August.  The Santa Fe Indian Market started 100 years ago as the Santa Fe Indian Fair, and today is one of the biggest events of the summer.
The Santa Fe Indian Market is a major draw for the city and brings countless visitors to Santa Fe each summer. With the 100th celebration of this incredible event in 2022, this year is certainly an excellent time to visit! The Santa Fe Indian Market brings some of the top Native artists worldwide together for a confluence of amazing art, culture, shopping, and more.
Given that Santa Fe is only a short 35-minute drive from our New Mexico Bed and Breakfast, you'll find that you're just close enough to enjoy the best Santa Fe offers but far enough away to feel as though you've truly gotten away to somewhere special. With stunning mountain views, well-appointed guest rooms, and the best hospitality in the area, it's easy to see why we're the #1-rated New Mexico Bed and Breakfast near Santa Fe. Book your room at Casa Escondida today!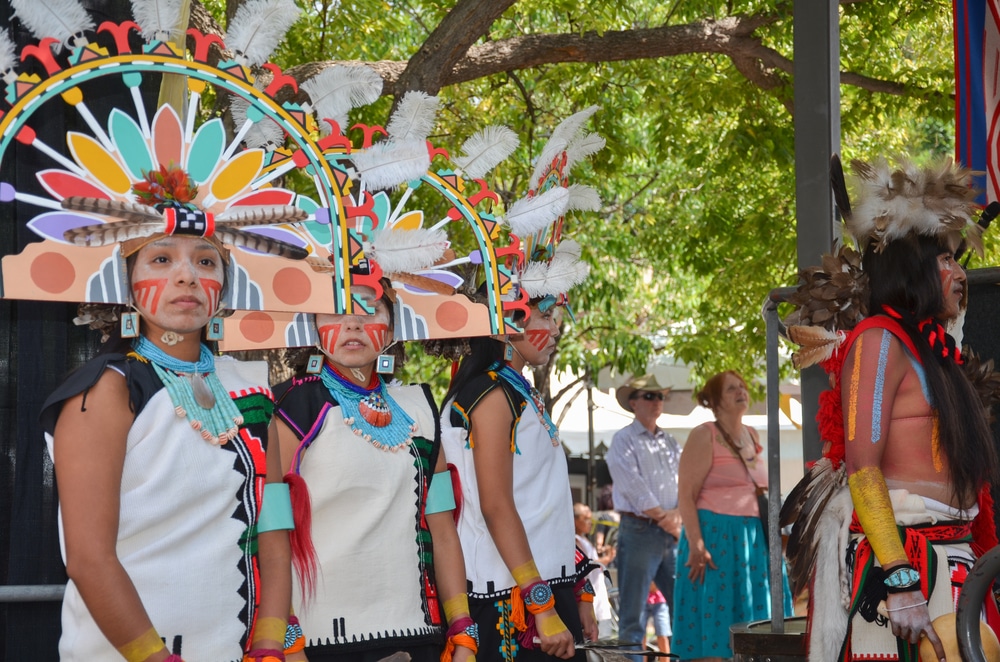 The Santa Fe Indian Market is an Extraordinary Event
We're looking forward to this summer's Santa Fe Indian Market, held August 17 – 21, 2022. This event is organized by the Southwestern Association for Indian Arts and brings to town some of the most gifted Native American artists from across the U.S. A major highlight of the Santa Fe Indian Market is the largest and most critically acclaimed Native American Art Show globally. It also happens to be the most attended annual weekend event in New Mexico.
Whether you are a long-time collector of Native Art or just interested in celebrating and learning more about the diverse cultural influences of Santa Fe, the Santa Fe Indian Market is truly an event worth planning for. The event is held on the Santa Fe Plaza in the heart of historic downtown Santa Fe. This year, it will feature 1,000+ Native artists representing more than 100 tribes.
Apart from seeing works from the visiting artists and witnessing the art shows, the Santa Fe Indian Market is a wonderful place to pick up handmade artisan goods. Popular items for sale at the Santa Fe Indian Market include Native American art, jewelry, textiles, baskets, beadwork, quillwork, pueblo wooden carvings, sculpture, drums, hides, leather goods, pottery, and so much more.
A full listening of events hasn't been released for 2022 yet. Still, the Sante Fe Indian Market always features a wonderful range of events, including auctions, dance performances, a fashion show, and more. The Santa Fe Indian Market weekend is also an exceptional time to visit local galleries, as there are more art openings held at local galleries than at any other time in Santa Fe.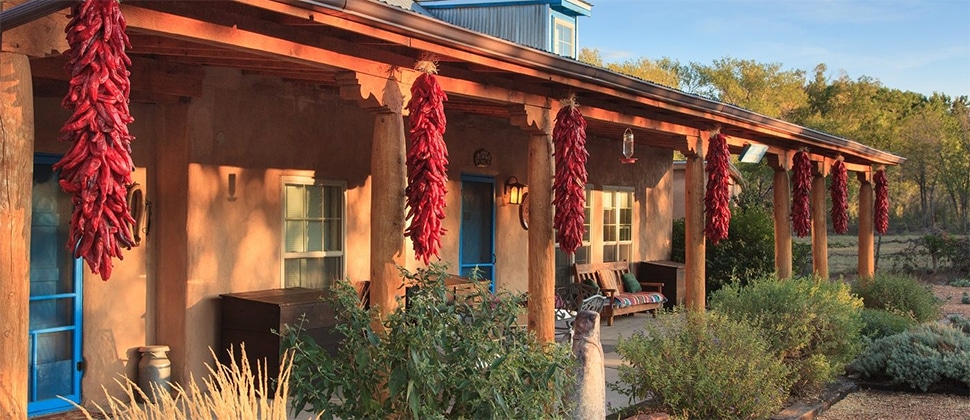 The Best Place to Stay in New Mexico
We do not doubt that the 100th year of the Santa Fe Indian Market will be spectacular. Even so, it's bound to be crowded with throngs of people, and with so much stimulation from one place, it'll be nice to have the quiet comfort of our New Mexico Bed and Breakfast to return to.
Our secluded 6-acre property is undeniably special, offering a range of private guest rooms. Each room reflects its unique southwestern decor and comes outfitted with the perfect blend of modern amenities. We'll extend our hospitality to breakfast in the morning, too, where you'll be greeted by a freshly prepared morning meal in our sunny dining room. It's the perfect way to prepare for the adventures ahead!
There's a reason we've been consistently ranked as the #1 Bed and Breakfast in New Mexico – isn't it time you see it for yourself? Book your stay with us today!