When it comes to places to stay while visiting northern New Mexico, there's nowhere better than our luxurious Bed and Breakfast near Santa Fe. Staying with us means you're positioned to enjoy the best of northern New Mexico this winter! Though we aren't located in the city of Santa Fe, our Bed and Breakfast is conveniently located in the charming small town of Chimayó, which is situated approximately midway between Santa Fe and Taos.
Not only is our location perfect for your upcoming winter getaways, but our Inn is situated on six quiet acres overlooking the Sangre de Cristo and Jemez Mountain ranges. This lodging experience is a far cry from traditional hotels and busy accommodations in downtown Santa Fe.
In short, our Bed and Breakfast near Santa Fe is the perfect place to relax, unwind, and immerse yourself in the breathtaking winter landscapes of northern New Mexico.  Book your room at our Bed and Breakfast near Santa Fe today!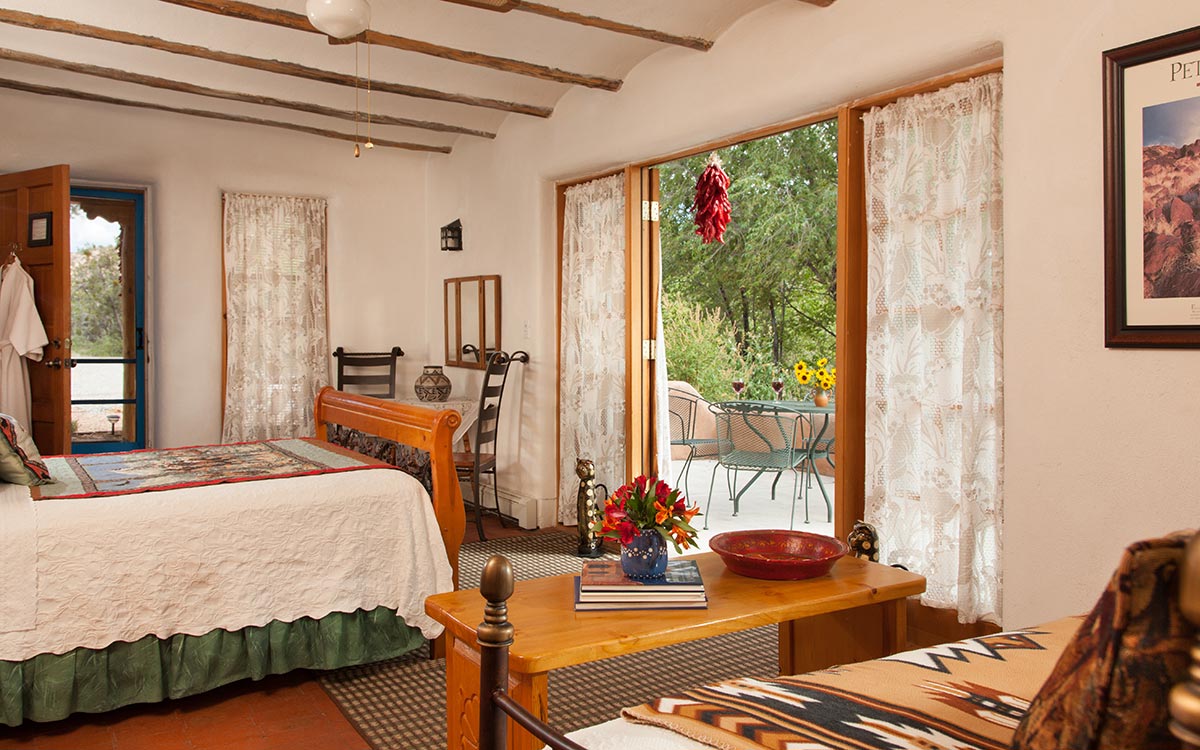 The Best Bed and Breakfast near Santa Fe
You won't find the traditional crowds at big hotels and resorts at our Bed and Breakfast near Santa Fe.  Instead, you'll find a much more personal experience, surrounded instead by the awe-inspiring mountain views that surround us. We offer just nine uniquely appointed guest rooms. Coupled with exquisite hospitality and a welcoming ambiance, there is no lodging that compares to our Bed and Breakfast near Santa Fe.
We also offer a range of modern amenities, so you'll want for nothing throughout your stay with us. In the morning, wake up to the mouthwatering aromas of a Southwest-inspired breakfast made fresh for you in our kitchen daily. It's a great way to fuel up for your days' worth of adventures in the area.
Elevate your stay even further by adding one of our incredible packages. Whether you're seeking a romantic getaway or a daring adventure, our Bed and Breakfast near Santa Fe has put together the perfect package designed to make your vacation both more memorable and more affordable.
The closest attraction to our Bed and Breakfast in Santa Fe is the Santuario de Chimayó, known for the annual pilgrimage over the Holy Weekend surrounding Good Friday and Easter Sunday.  However, we're also within easy driving distance of Santa Fe and Taos and all of the top attractions in northern New Mexico.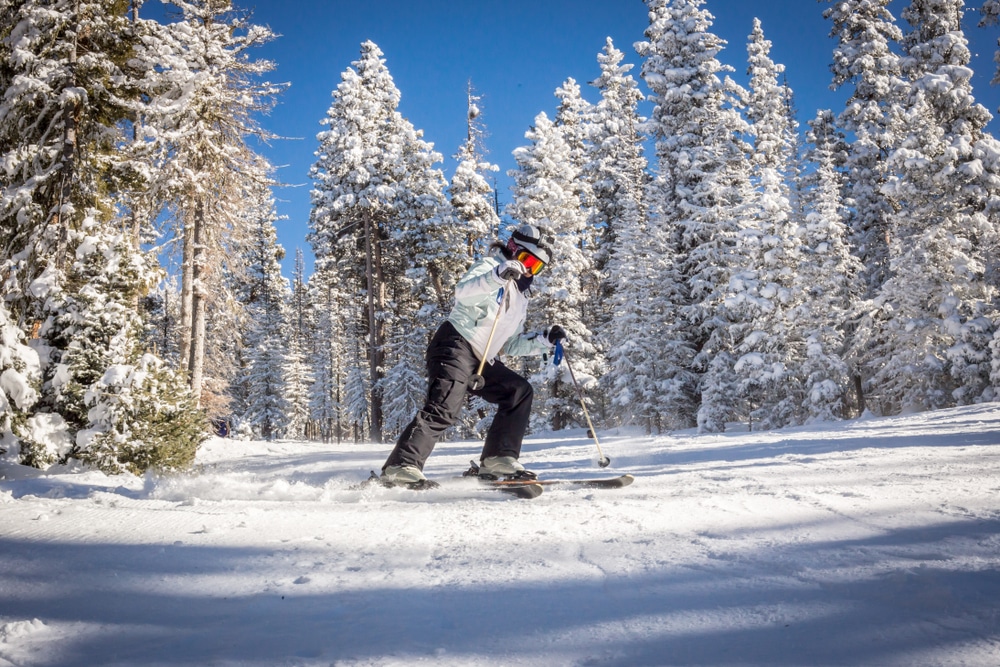 5 Things to do in New Mexico This Winter
Whether you want to get away and enjoy a relaxing change of scenery while we take care of you at our bed and breakfast, or you want to get out and explore a bit, there's nothing better than a wintry getaway to Santa Fe.  From exploring the town's top museums to skiing, this winter is a fantastic time to visit us at our Bed and Breakfast near Santa Fe! While you're visiting, here are a few of our favorite recommendations for things to do near Santa Fe this winter:
Of course, our favorite thing to do is curl up with a good book or someone you love and enjoy some relaxing downtime at our unforgettable Bed and Breakfast near Santa Fe.  Book your winter getaway with us today!