New Mexico isn't well-known as a top-rated wine lover's getaway, but to be honest, that is one of the things we love most about visiting the top New Mexico wineries in the fall. New Mexico wineries offer a surprising array of award-winning wines, all made right here in the oldest wine-growing region in the country.
There's a rich history to these vineyards, and it's a unique experience to be able to sip and swirl your way from one to the next. Not only that, but the odds are you'll be enjoying your delicious glass of vino without the busy crowds you'd find in other wine destinations north of us. We think visiting the top New Mexico wineries is a perfect way to spend an afternoon – or two – in northern New Mexico!
It won't take long to become thoroughly enchanted by the lands, the people, and the stories you'll hear along the way. When your adventure is done for the day, return to the comfortable, tranquil accommodations at our New Mexico Bed and Breakfast, centrally located in the heart of Northern New Mexico.
Located in Chimayo on six beautiful acres, our secluded accommodations are the best place to escape life's hustle and bustle. You'll enjoy views of the Sangre de Cristo and Jemez Mountains while relaxing in ultimate Southwestern comfort. Here you'll be able to take in the views, slow down, and appreciate the surrounding beauty. Enjoy the best of northern New Mexico this fall, and book your stay with us today!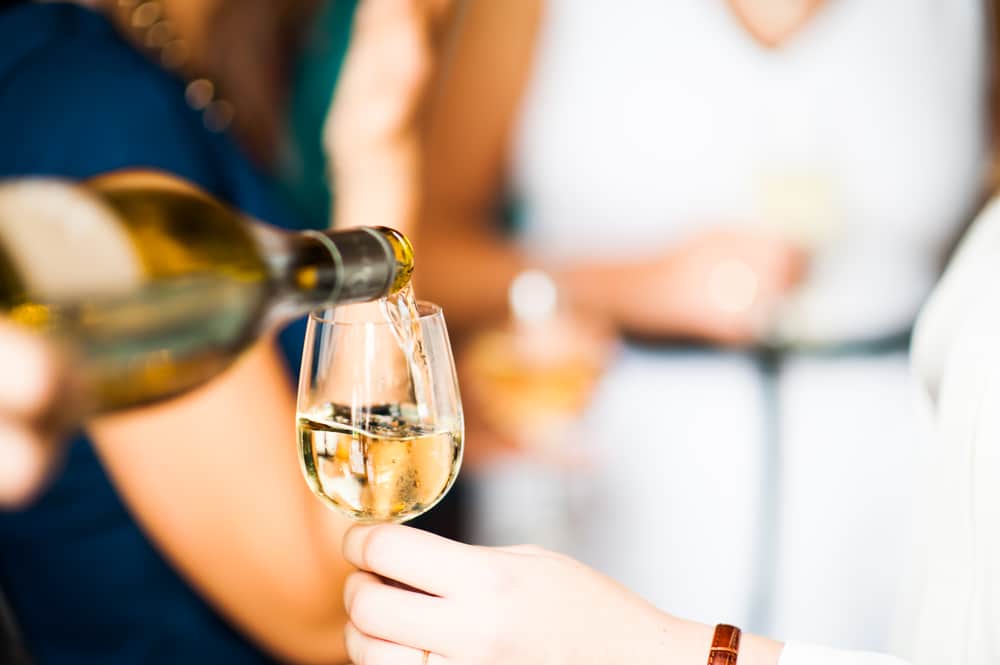 Visit These 5 Amazing New Mexico Wineries
If you want a unique and pleasantly surprising way to experience northern New Mexico this fall, we recommend heading out to visit at least one, if not all, of these fantastic New Mexico wineries. Northern New Mexico has a long history in winemaking, starting as early as the 1600's when the Spanish settlers brought their winemaking craft with them.
Given this long history, New Mexico is considered the oldest winemaking region in the nation. Though it's flown relatively under the radar compared with other West Coast wine destinations like Napa, Sonoma, and Oregon's Willamette Valley, some truly exceptional varietals are being grown and turned into outstanding wine at various New Mexico wineries.
Below, we've compiled a list of five of our favorite New Mexico wineries, all found in the Santa Fe area, each of which makes a delightful place to spend a relaxing afternoon.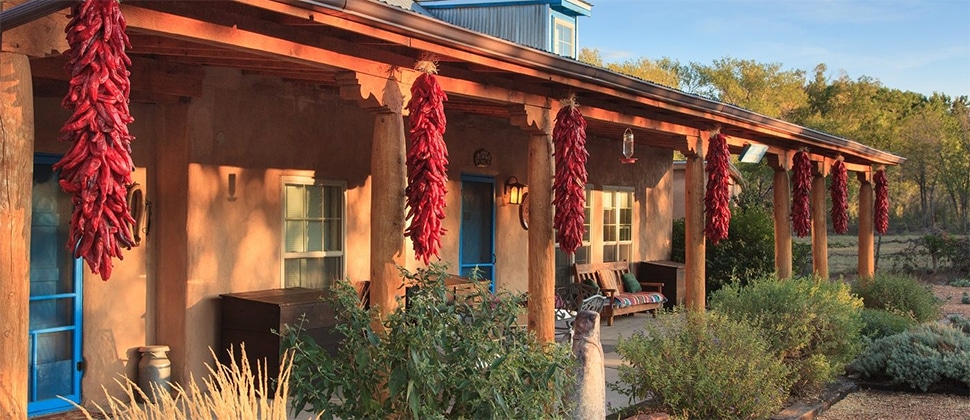 The Best New Mexico Bed and Breakfast
Wine tasting at these excellent New Mexico wineries is hard work, so you'll want someplace soft to land at the end of the day. For that, there is nowhere better than our top-rated northern New Mexico Bed and Breakfast. We're located in the beautiful and artistic town of Chimayó, best known for the miraculous Santuario de Chimayó.
There are many great reasons to stay with us at our Bed and Breakfast in New Mexico, including our pet-friendly and comfortable guest rooms, the welcoming hospitality and attentive service, and a delicious breakfast each morning of your stay. Moreover, we're conveniently located between Santa Fe and Taos and not too far from many of those fantastic New Mexico wineries referenced above.
This, of course, means the best of northern New Mexico is at your fingertips. This fall is the perfect time to plan some adventures. We can't wait to see you! Book your room at our New Mexico Bed and Breakfast today!