Where there's aspens and oaks, there's plenty of fall color, and Northern New Mexico has all of the above in awe-inspiring abundance. And our luxuriously appointed Northern New Mexico Bed and Breakfast, situated midway between the gorgeous tourist destinations of Santa Fe and Taos, and not far from Albuquerque, is the perfect place to launch each day's leaf-peeping adventures. We'll get you started with a good night's rest in one of our cozy, colorful guest rooms and off with a hearty, delicious Southwest-inspired breakfast. So reserve your room today at our Northern New Mexico luxury inn!
10 Places to Find Fall Color in Northern New Mexico
Here are some recommended by local nature lovers:
The High Road to Taos Scenic Byway. Start with what's right outside our front door — this route runs loosely north-south from Ranchos de Taos to Santa Fe, right through Chimayo. It goes through badlands polka-dotted with scrubby pinon and juniper, with the Jemez Mountains enormous on the horizon.
The Enchanted Circle loop. Drive to Taos, through Eagle Nest, Angel Fire and Red River, then back through Taos.The mountains, high alpine valleys and national forestlands you'll drive through on this 83-mile round trip offer spectacular color.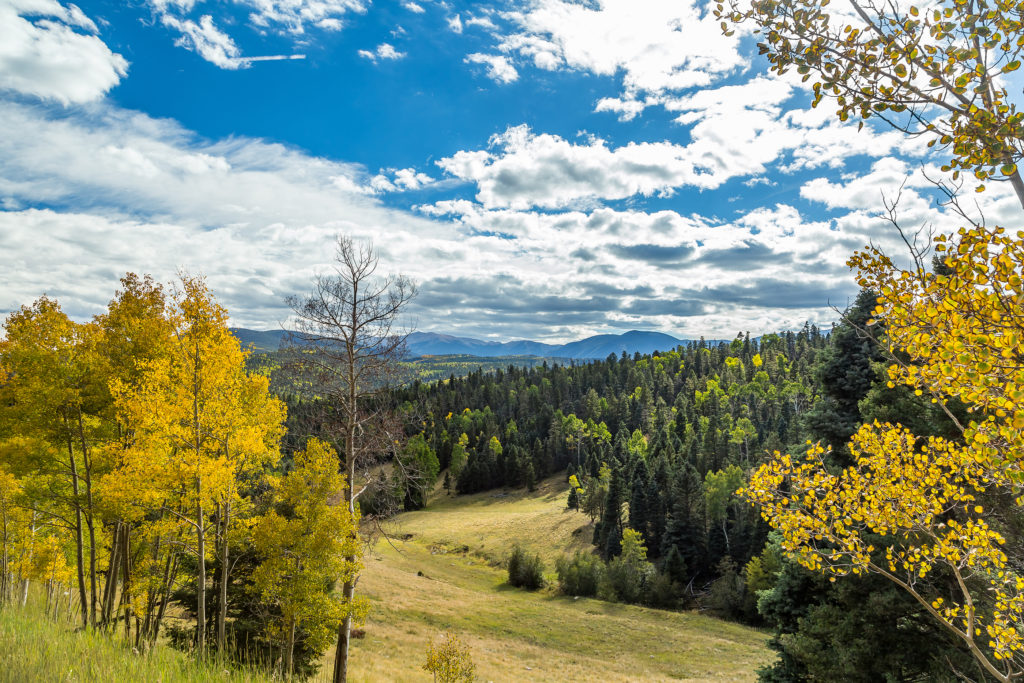 The Best Place to Stay in Northern New Mexico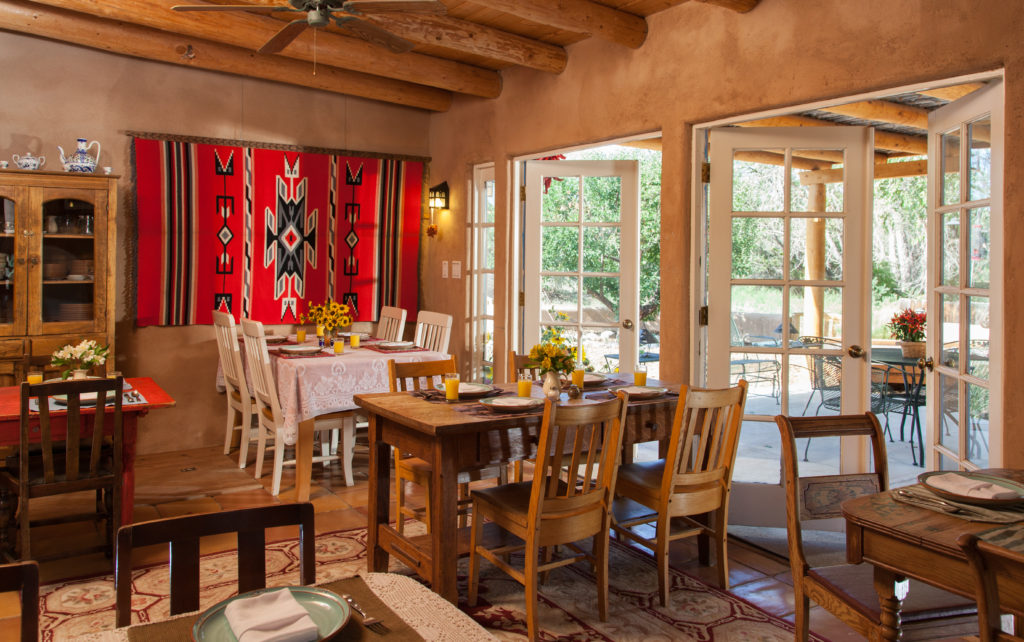 Our Northern New Mexico Bed and Breakfast is not only perfectly located for most of the great hiking trail and scenic byways for enjoying fall in its full colorful plumage, but is a perfect destination unto itself — along with the town of Chimayo, with its plentiful opportunities for great shopping, dining and exploring historical sites and museums.
But don't just take our word for it. Check some of the most recent of our more than 200 five-star reviews on TripAdvisor:
"Friendly customer service, great location. The grounds are well kept and beautiful."
"Our room was immaculate and beyond comfortable. Birds of all kinds entertained us throughout the day, starting outside the breakfast nook and as we toasted sunsets on our private porch. Truly a memorable getaway!"
"Belinda was a great hostess with suggestions on restaurants and local things to do. The Vista room was very clean and quiet. Amazing getaway!"
Make your plans to check out the breathtaking fall foliage in Northern New Mexico, and reserve your room today at our Northern New Mexico luxury inn!