The Santa Fe Indian Market, an annual summer tradition held in the third week in August each year, had its earliest beginnings nearly 100 years ago as the Indian Fair. Today, it has emerged into one of the most anticipated events of the year in Santa Fe. We get asked time and time again by our guests whether the markets will be held this year, after not being allowed to operate last year due to Covid. We're thrilled to be able to answer a resounding "yes" to this question, as this hotly anticipated event brings an estimated 150,000 people to the Santa Fe area each year and up to $160 in revenue.
A short 35-minute drive away from Santa Fe, you'll find our relaxing Bed and Breakfast, nestled on 6 scenic acres in northern New Mexico.  Here, we offer guests the best of both worlds: easy access to the most popular events and attractions in Santa Fe and a tranquil escape that does wonders for the mind, body, and soul. With stunning mountain views, restful accommodations, and unparalleled hospitality, see why we're the #1-rated New Mexico Bed and Breakfast.  Book your room at Casa Escondida today!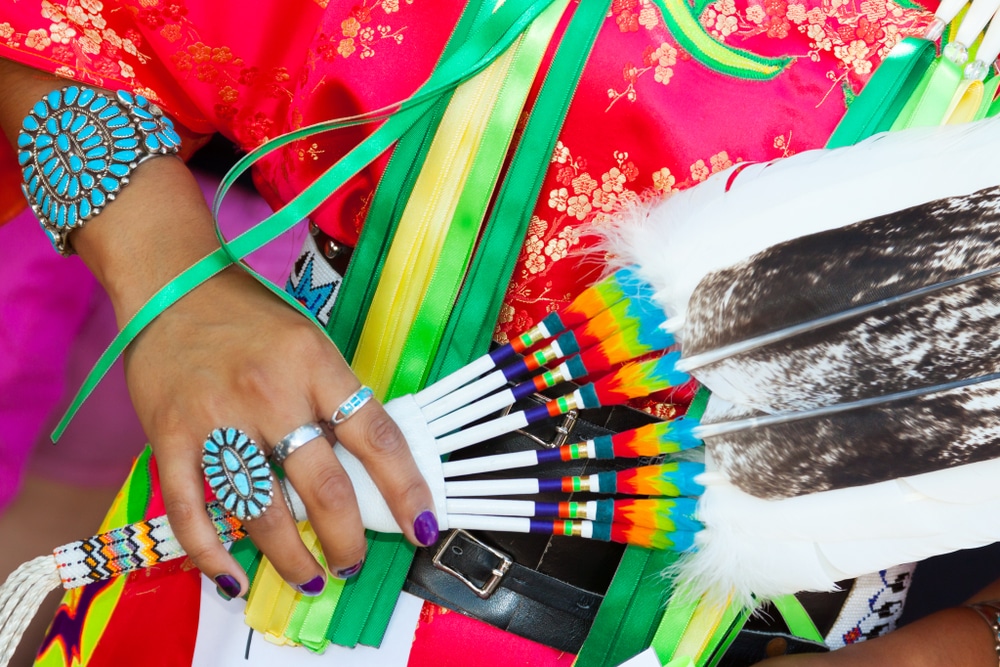 Unrivaled Shopping at the Santa Fe Indian Market
This year's Santa Fe Indian Market will take place on August 21 – 22, 2021. The Santa Fe Indian Market is operated by the Southwestern Association for Indian Arts and brings to town some of the most gifted Native American artists from across the U.S. This two-day event is the largest and most critically acclaimed Native American Art Show in the world. It also happens to be the most attended annual weekend event in New Mexico.
Whether you are a long-time collector of Native Art or just interested in these incredible cultures, the Santa Fe Indian Market is truly an exquisite event worth attending. The Santa Fe Indian Market, held on the Santa Fe Plaza, is a unique opportunity to meet and support Native Artists. The market features more than 1,000 Native artists and represents works from over 100 different tribes. Popular items for sale at the Santa Fe Indian Market include Native American art, jewelry, textiles, baskets, beadwork, quillwork, pueblo wooden carvings, sculpture, drums, hides, leather goods, pottery, and so much more.
The 2021 Santa Fe Indian Market will be slightly different from the past due to the ongoing COVID pandemic and reduced occupancy requirements.  This year's event will be a hybrid event, combining the new online marketplace and a smaller curated, in-person market at 75% capacity. Tickets will be required to attend the event, with individually assigned time slots.
It's not just about the art and shopping experience, though. Throughout the Santa Fe Indian Market weekend, there are also other events, including auctions, dance performances, a fashion show, and more. The weekend of the Santa Fe Indian Market is also an exceptional time to visit local galleries. Throughout this one weekend in August, there are more art openings held at local galleries than at any other time in Santa Fe.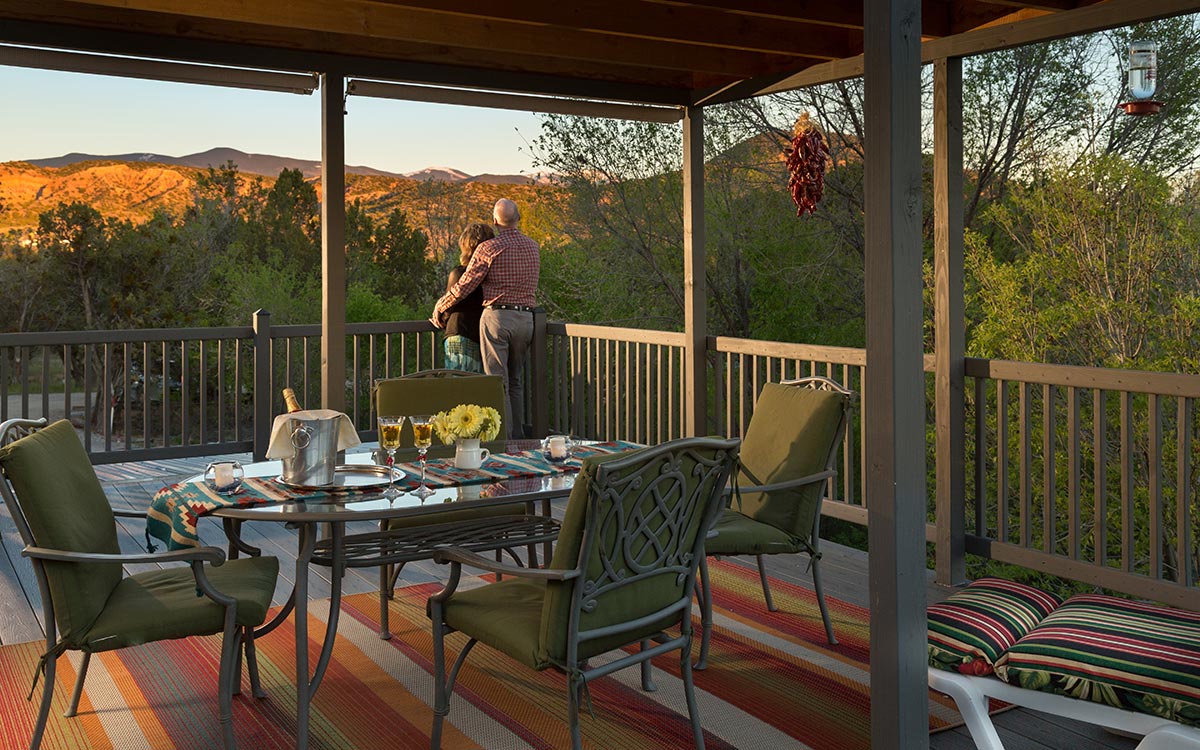 The Best New Mexico Bed and Breakfast
After what is sure to be a spectacular experience at the Santa Fe Indian Market this year, return to the quiet comfort away from the city noise at our Bed and Breakfast near Santa Fe.  Our secluded 6-acre property is undeniably special, offering a range of private guest rooms. Each room reflects its unique southwestern decor and comes outfitted with the perfect blend of modern amenities.
A stay here is unlike anything you'd experience in a modern and impersonal hotel stay.  Our hospitality extends to breakfast, too, where you'll be greeted by a freshly-prepared morning meal in our sunny dining room. It's the perfect way to prepare for the adventures ahead! There's a reason we've been consistently ranked as the #1 Bed and Breakfast in New Mexico – and we'd love to show you ourselves. Book your stay with us today!