Whether you make plans to attend the Santa Fe Opera every year or have never been to this magnificent venue before, now is the perfect time to make your plans to attend. The Santa Fe Opera is a staple of every summer in northern New Mexico, and it takes place in July and August. Season tickets for the 2022 season are now on sale.
The performances at the Santa Fe Opera are world-class, and if that wasn't a good enough reason to attend, the stunning venue in which they are performed should be. This remarkable venue is only a short drive from our New Mexico Bed and Breakfast, too, which means Casa Escondida is a great place to make your home base. From here, you really can experience the best of northern New Mexico.
Our New Mexico Bed and Breakfast offers unparalleled hospitality, stunning scenery, and the ultimate in comfort. Whether you plan to attend just one performance of the Santa Fe Opera or the entire season, we'd love to show you the best of Northern New Mexico this summer. Book your room at our New Mexico Bed and Breakfast today!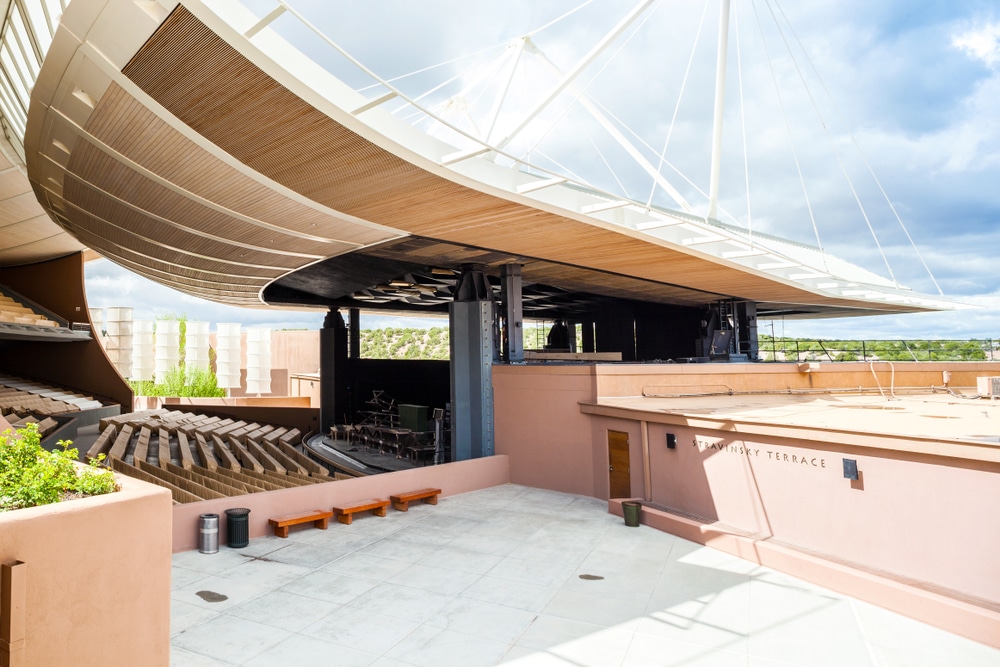 Introducing the 2022 Santa Fe Opera Season
After having no season in 2020 and a truncated season in 2021, we're looking forward to a robust season at the Santa Fe Opera in 2022. We know many of you are, too! The Santa Fe Opera is incredibly popular, drawing in guests from all over the world to this fabled venue.
If you've never visited the Santa Fe Opera, you're in for a treat. The open-air venue has been hailed by TIME magazine as "one of the handsomest operatic settings in the Western Hemisphere," while The New Yorker called it a "miracle in the desert." It truly is one of the most beloved theatrical venues in the country, which is evident in its ticket sales. The Santa Fe Opera sells out nearly every season, which is another reason to plan in advance to attend this magnificent spectacle.
The 2022 season at the Santa Fe Opera is scheduled to occur as usual throughout the entirety of July and August, with five performances. This year at the Santa Fe Opera includes the following:
Your night at the Santa Fe Opera starts with a beloved tradition – the preview dinner. In addition to enjoying a meal, you'll be treated to pre-performance talks that serve to enhance the experience. Though tickets for the Preview Dinners, Shuttles, and Tailgate Picnics aren't yet available for the 2022 season, we expect these traditions to occur as usual.
Some things will never change, and that's the blend of styles that comes with high Opera in the high desert. You're just as welcome at the Opera dressed in "Santa Fe Casual" — "nice denim, suedes, boots, lots of turquoise and silver, etc." — or dressed to the nines as you might if you were attending the Opera in a more urban setting. Either way, bring a sweater for the evening — the temperatures drop quickly at 7,500 feet above sea level once the sun sinks below the horizon!
While you're in town for a Santa Fe Opera performance, you should take advantage of everything else Santa Fe has to offer. From growing the many Santa Fe Museums or markets, like the Santa Fe Artists Market, to browsing art galleries on fabled Canyon Road, there's no shortage of great things to do in Santa Fe this summer.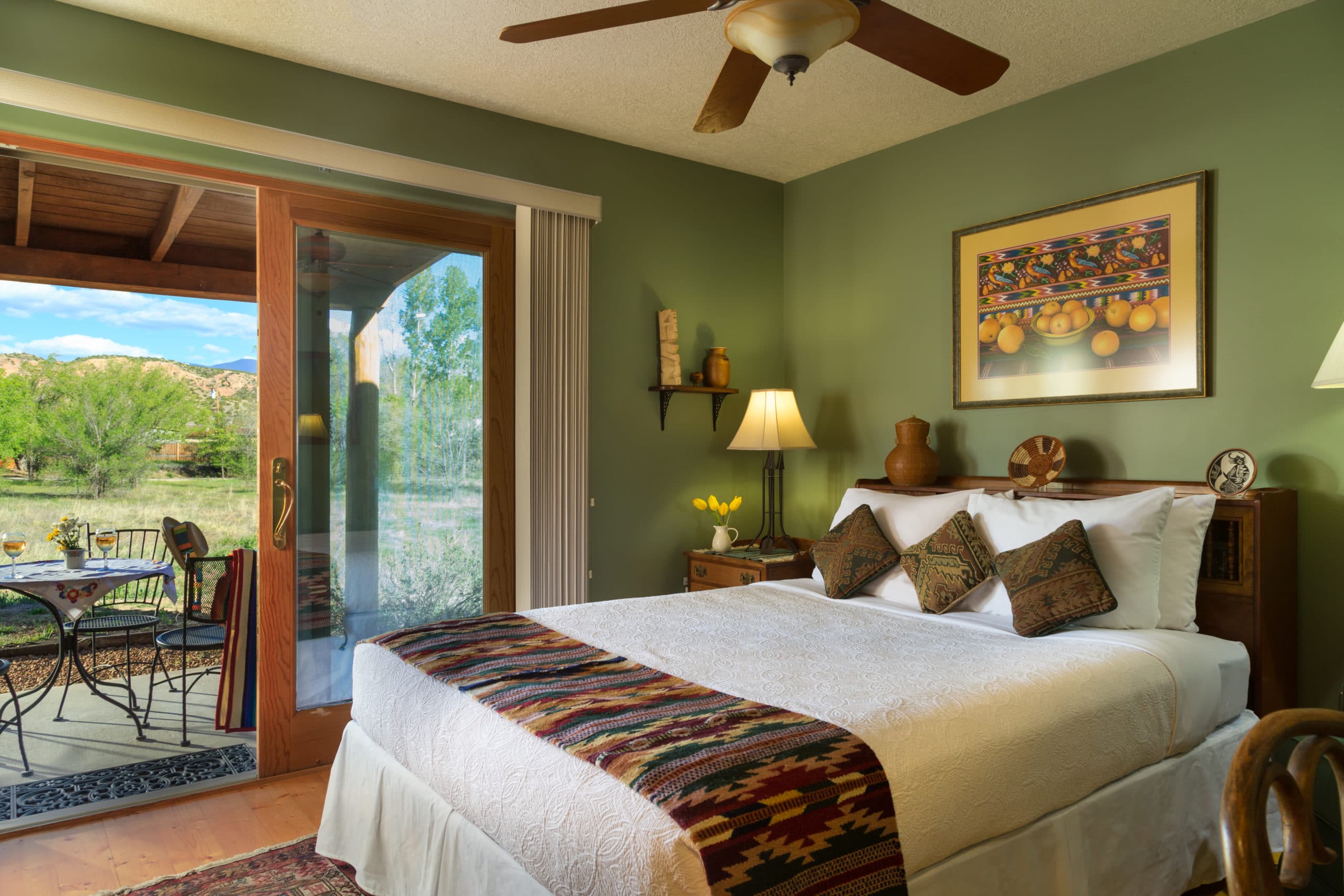 Best Place to Stay in Northern New Mexico
Our New Mexico Bed and Breakfast is centrally located for enjoying the top attractions in Northern New Mexico. This includes the city of Santa Fe and the stunning town of Taos in the north, but even our own Chimayó. There are endless hiking, biking, and horseback riding trails, plenty of inspiring arts and culture, delicious food, wine, and beer experiences, and some of the most impressive scenery in Northern New Mexico.
From the moment you first arrive, you'll see why the landscapes of Northern New Mexico have inspired so many artists. We have no doubt you'll feel the same as you wake up surrounded by the Jemez and Sangre de Cristo Mountains, through to your inspired evening at the Santa Fe Opera.
Our Northern New Mexico Bed and Breakfast offers nine awe-inspiring guest rooms to choose from. Some rooms are pet-friendly, and all come with our exceptional hospitality. In the morning, we'll treat you to a delicious Southwest-inspired menu in our sunny breakfast room. Whether you're planning a romantic getaway for two, an extended family vacation, or a personal retreat, you'll be charmed by our blend of small-inn intimacy and New Mexican beauty.
We can't wait for you to join us at the 2022 Santa Fe Opera Season. Pick up your tickets and book your room at our northern New Mexico Bed and Breakfast today!