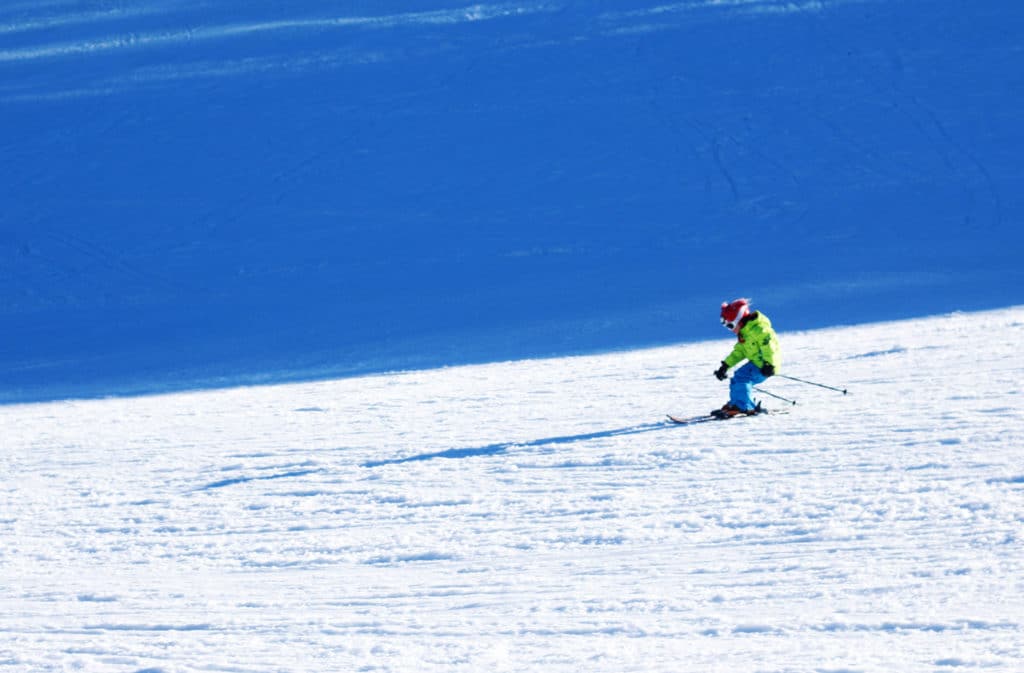 In a time of continuous change and challenge, at least one thing stays the same — great skiing and snowboarding at Ski Santa Fe, Northern New Mexico's premier destination for outdoor winter delights. This 660-acre wonderland, with a peak elevation of just over 12,000 feet, is just minutes from the city of Santa Fe, and its impeccably groomed runs are just as suited to beginners as they are to experts.
Our Northern New Mexico Bed and Breakfast is an ideal place to begin and end each day of winter adventure. It's close to Santa Fe and it'll tempt you to trek out into the snow with its awe-inspiring views of the Jemez and Sangre de Cristo mountain ranges. And, with its cozy-warm guest rooms and many luxury amenities and features, it's just as tempting to snuggle up and stay in a while!
So make your plans for a wonderful wintertime getaway to Ski Santa Fe and Northern New Mexico, and book your stray today at our Northern New Mexico Bed and Breakfast!
Ski Santa Fe Is Back and As Stunning As Ever
The old adage "better late than ever" applies to Ski Santa Fe, which opened a few weeks late and continues to do so at limited capacity. But the groomed runs are just as awesome as ever, the trails as just as terrific and the glades are just as gorgeous, and with a little preparatory homework, you can enjoy Ski Santa Fe just as much as you could any other season.
Here's a look at Ski Santa Fe's premium attractions:
The basics: Ski Santa Fe's base elevation is 10, 350 feet. Of its 86 runs, 20% are rated for beginners, and 40% each of the others are rated for intermediate skiers and experts. The season opened Dec. 5, 2020, with about a third of the runs open, and four of seven chairlifts in use. Those numbers are expected to steadily increase, though, so keep checking the stats.
The reviews: "Ski Santa Fe isn't a familiar name outside the region, yet the terrain gives many similar-sized Western resorts some healthy competition," says Ski magazine. The hill "packs in a surprising variety of terrain, with broad groomers interlacing bump runs and glades that range from gentle to steep."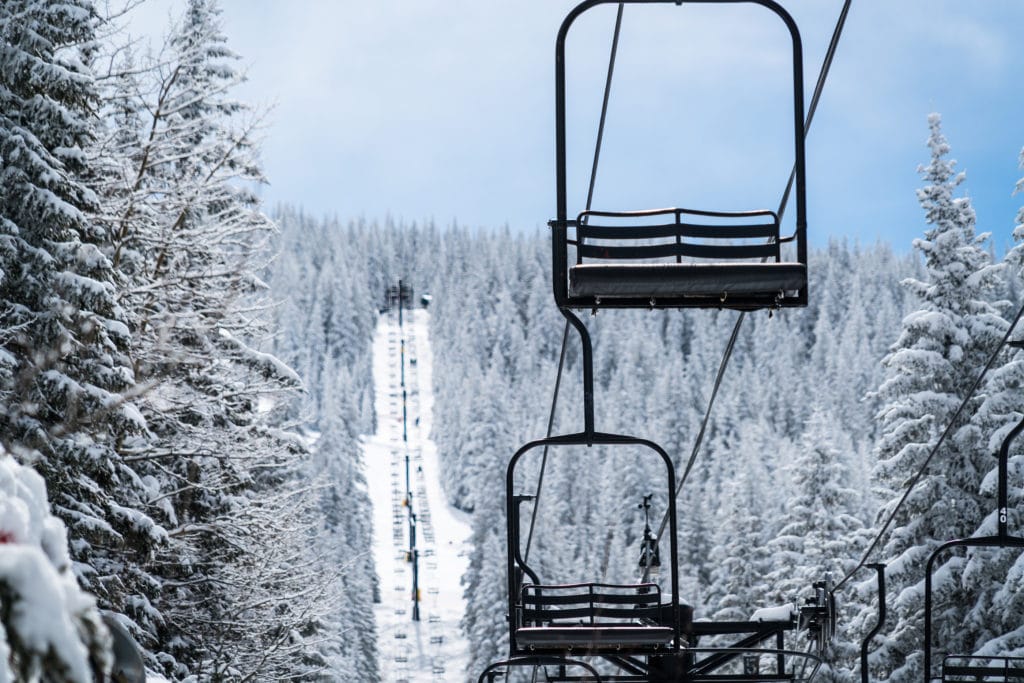 Here's a look at what to expect this winter season at Ski Santa Fe:
Order your tickets online. Tickets can't be purchased at the mountain this winter, so it's paramount that you either purchase in advance or promptly activate your pass. And with limited capacity, days can be sold out quickly, so keep checking online for fresh availabilities.
Face coverings must be worn at all times at Ski Santa Fe, except when eating or drinking. With social-distancing, expect some waits for chairlifts and elsewhere.
Speaking of eating and drinking at Ski Santa Fe, capacity is also limited — 25% at first — at Terrace Grill and Totemoff's Bar and Grill. Both, as well as La Casa, are open for takeout fare. But capacity will go up as restrictions ease, so keep checking!
Other Great Skiing in Northern New Mexico
If your experience at Ski Santa Fe has you thirsting for more snow adventure, check out these other stunning resorts in the region that are also open under similarly limited conditions: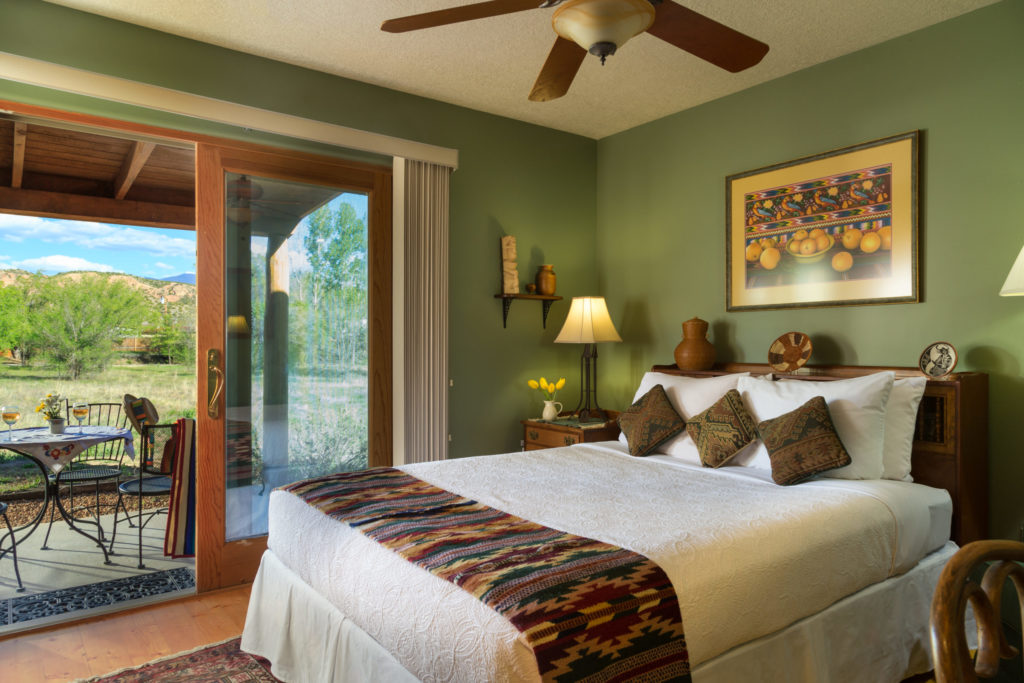 Make Our New Mexico Bed and Breakfast Your Home Base
Located in lovely historic Chimayo, our Northern New Mexico Bed and Breakfast is an easy drive to all three ski destinations. And we are a destination ourselves, with our gorgeous traditional Southwest design theme and our nine luxurious guest rooms, steeped in history yet loaded with all the modern amenities you want and need.
Depending on which guest room you book, you can luxuriate in some of our guests' favorite flourishes: Kiva fireplaces, Saltillo tile floors, queen-size beds, private decks, and pasture as well as mountain views. And we're pet-friendly! Make your plans for a winter ski getaway to Ski Sante Fe and elsewhere in Northern New Mexico — and start by reserving your room at our Northern New Mexico Bed and Breakfast today!